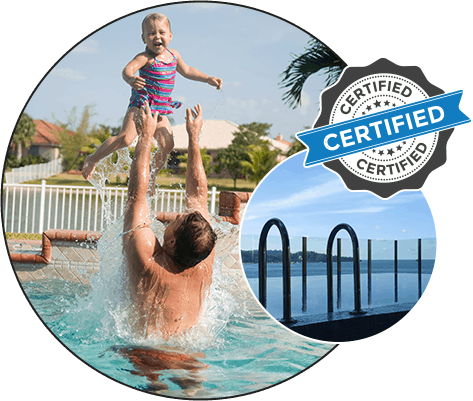 About Us
Metro Pool Inspections Victoria
Welcome to Metro Pool Inspections Victoria, a leading name in private pool and spa certifications and inspections throughout Melbourne.
We are passionate about helping our clients through this process of certification. We will assist in provide comprehensive assessments to check each element meets the applicable standards.
Our team is all fully licenced and insured, meaning you can enjoy the confidence of knowing you're working with a group of committed and experienced professionals, who are passionate about help you and your family to stay as safe as possible by the water.
You can choose a service package that will work for you and your budget, as well as the size and condition of your pool or spa. From complete, 'no stone left unturned' inspections, to renewals of your pool compliance certificate, you can count on our team.
Call us today for all enquiries.